Latvenergo AS issued 7-year green bonds in the amount of EUR 75 million
June 10, 2015
Disclaimer
NOT FOR RELEASE, PUBLICATION OR DISTRIBUTION, DIRECTLY OR INDIRECTLY, IN OR INTO SUCH COUNTRIES OR JURISDICTIONS IN WHICH IT WOULD BE UNLAWFUL OR REQUIRE MEASURES OTHER THAN THOSE REQUIRED UNDER LATVIAN LAWS, INCLUDING THE UNITED STATES OF AMERICA, AUSTRALIA, CANADA, HONG KONG AND JAPAN.

On 10 June 2015 Latvenergo AS (Baa2/stable, Moody`s) issued of seven-year green bonds in the total nominal value of EUR 75 millionwith a maturity date of 10 June 2022, a fixed annual interest rate (coupon) of 1.9% (yield: 1.922%) and an issue price of EUR 998,572.The notes are issued under Latvenergo AS EUR 100 million second programme for the issuance of notes.
The issued notes will be listed on NASDAQ OMX Riga AS.
The allocation by investor type and geography is provided below:
Investor type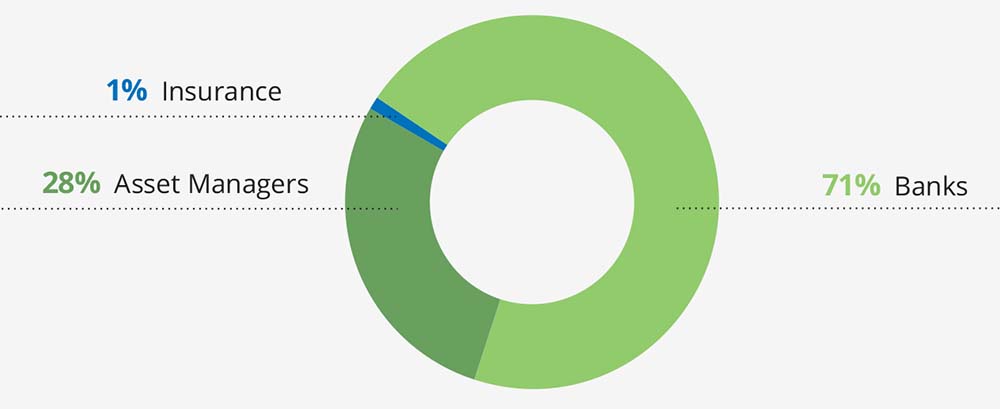 Country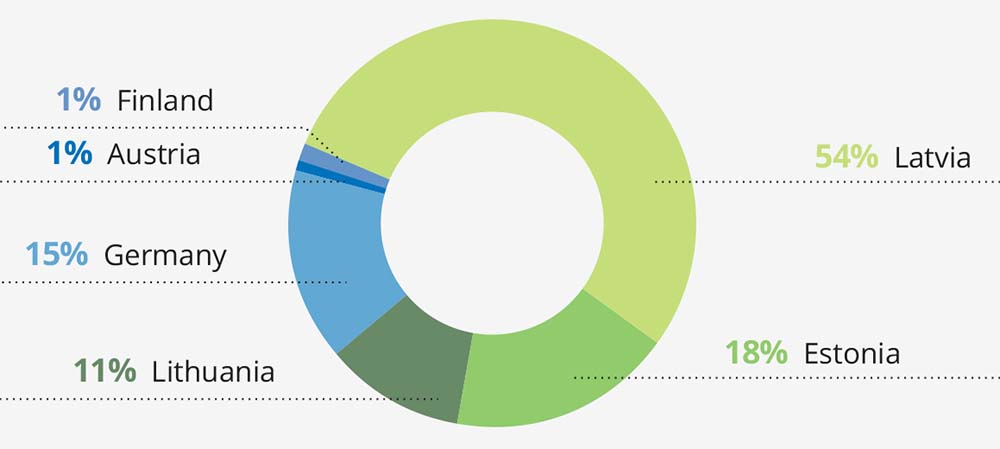 The funds raised from the issued notes will be channelled to green-minded projects financed or part-financed by Latvenergo Group that concern generation as well as distribution and transmission network assets in accordance with Latvenergo AS Green Bond Framework, whereby the Center for International Climate and Environmental Research - Oslo, a Norwegian independent institute for interdisciplinary climate research, has issued a second-party opinion regarding the suitability of the notes as an investment in connection with certain environmental and sustainability criteria.

Disclaimer
This communication is not an offer to sell or a solicitation of an offer to buy the Notes issued under the Programme in any jurisdiction to any person to whom it is unlawful to make such an offer or solicitation in such jurisdiction. Latvenergo AS or its representatives and SEB banka AS do not accept any legal responsibility for any such violations, whether or not a prospective purchaser of the Notes is aware of such restrictions. The Notes issued under the Programme have not been and will not be registered in accordance with the U.S. Securities Act of 1933 (the "Securities Act") or under the securities laws of any state of the United States of America and accordingly, they may not be offered, sold, resold, granted, delivered, allotted, taken up, transferred or renounced, directly or indirectly, in or into the United States of America, except pursuant to an exemption from, or in a transaction not subject to, the registration requirements of the Securities Act and any securities laws of any state of the United States of America.