Strategy
To facilitate the achievement of national climate goals and strengthen energy security, Latvenergo AS is increasing its portfolio of renewable energy generation, focusing on the development of high-capacity wind power plants. Independence from external energy resources is one of the key pillars of national security and sovereignty for Latvia and all Baltic states.
Right now, wind power is one of the most economically efficient solutions, especially with the currently present capacity deficit in Latvia and the Baltics, which affects the electricity market prices. New wind power plants make it possible to generate competitive, green and environmentally friendly electricity with profit and without subsidies in Latvia. Development of large-scale wind farms is a project benefitting the interests of the state and the entire society of Latvia.
Latvenergo Group is one of the leading energy generators in the Baltics, a reliable and trustworthy partner for investors working to achieve the country's energy and climate goals. The company has relevant experience, resources and competence to implement the projects and find the most cost-competitive sources of funding for them.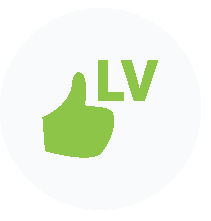 Working and giving back to Latvia
We are a state-owned company and implementation of the projects benefits the entire society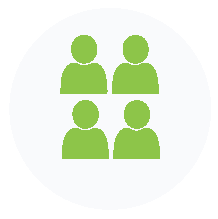 Being socially responsible
We anticipate financial benefits for municipalities and already involve local communities in the planning stages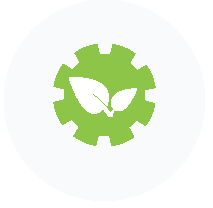 Respecting the environment
We work alongside environmental organisations, comply with recommendations and applicable environmental requirements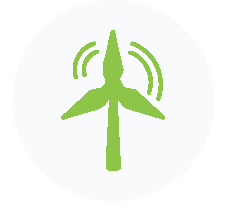 Choosing suitable solutions
When selecting technologies, we choose solutions that are suitable for the environment and society
Areas of operations
To jointly work on the development of strategic wind farm projects, on 22 July 2022 Latvenergo AS established a joint venture – Latvijas vēja parki SIA – together with Latvijas valsts meži AS. Using the experience and resources of two national-scale companies, it is planned to expand the power generation portfolio of Latvenergo AS with at least 800 MW of renewable energy capacity, which in total would constitute approximately 130 modern wind turbines across Latvia. The purpose of the joint venture is to design, build and operate wind farms located on the land of Latvian state forests, promoting the flexibility of power generation and the country's energy independence. The projects will be implemented according to rational market principles, without any state financial support mechanisms.
The operating principles of the company dictate the environmentally and socially responsible development of wind farms, working for the interests of the population of Latvia.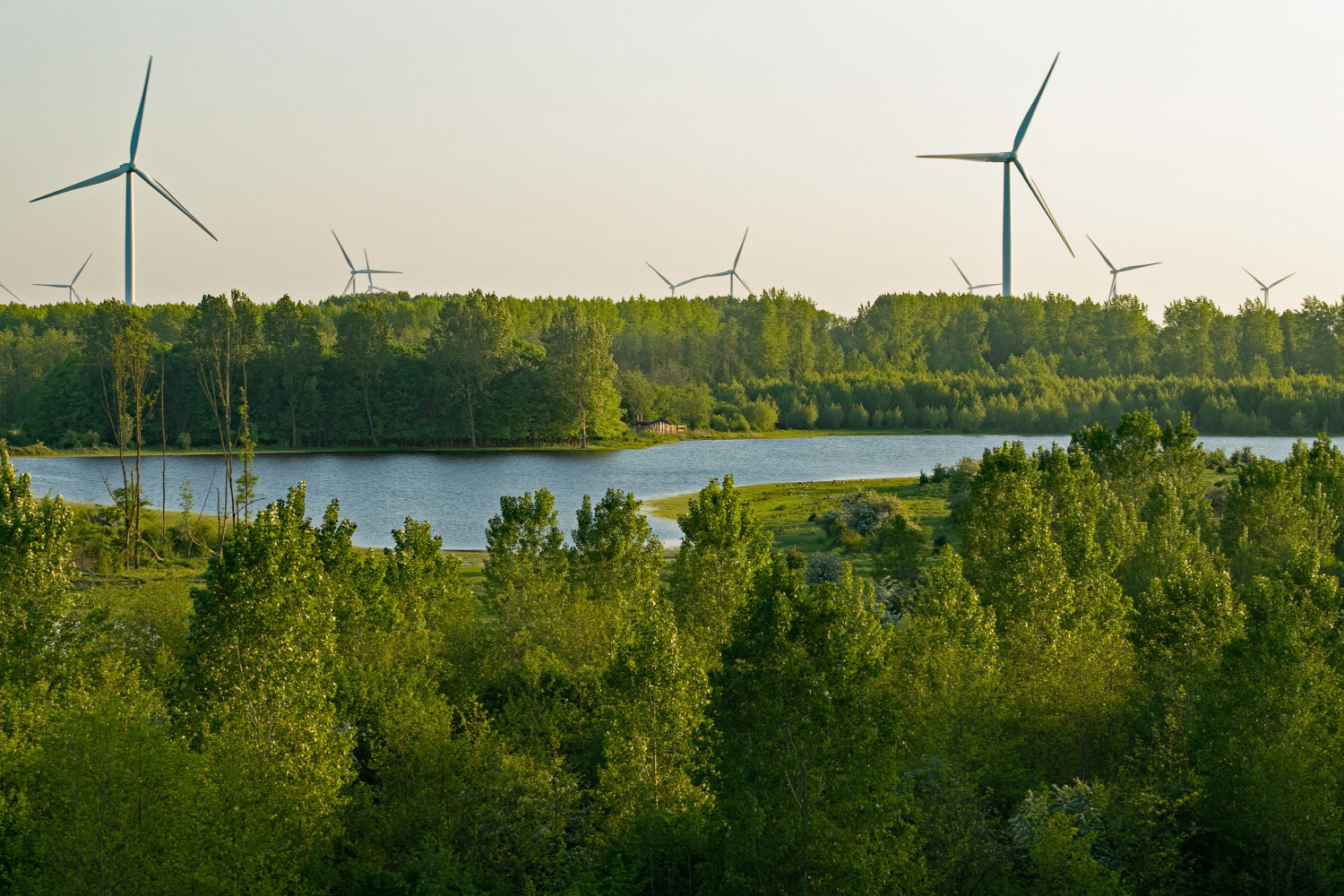 Key benefits of the established joint venture:
Cooperation between Latvian state-owned enterprises – all benefits remain with the state and population of Latvia;
Development of wind farms in forests leaves less of an impact on the surrounding population and landscape;
A single cooperation partner in land ownership matters facilitates the coordination process and a quicker implementation of projects.
Research of Latvian state forest plots has commenced by now, investigating aspects such as wind resources, protected natural areas and restrictions, existing road infrastructure, availability of connections and the state of the existing networks, as well as continuing research field work of avifauna, habitats and bats and preparation for environmental impact assessment (EIA) procedures. Dialogue with environmental institutions and organisations has been launched and there have been meetings with several municipalities in order to take the opinions of all involved parties into account from the early stages of the process. Work is also underway to choose the most suitable technological solutions.
So far, the Environment State Bureau has received applications and taken decisions on the application and initiation of the EIA procedure in four Latvian state forest areas located in Aizkraukle, Limbaži, Ludza, Balvi and Ventspils municipalities. More detailed information about the EIA procedure is available on the website of the Environment State Bureau.
WPP construction process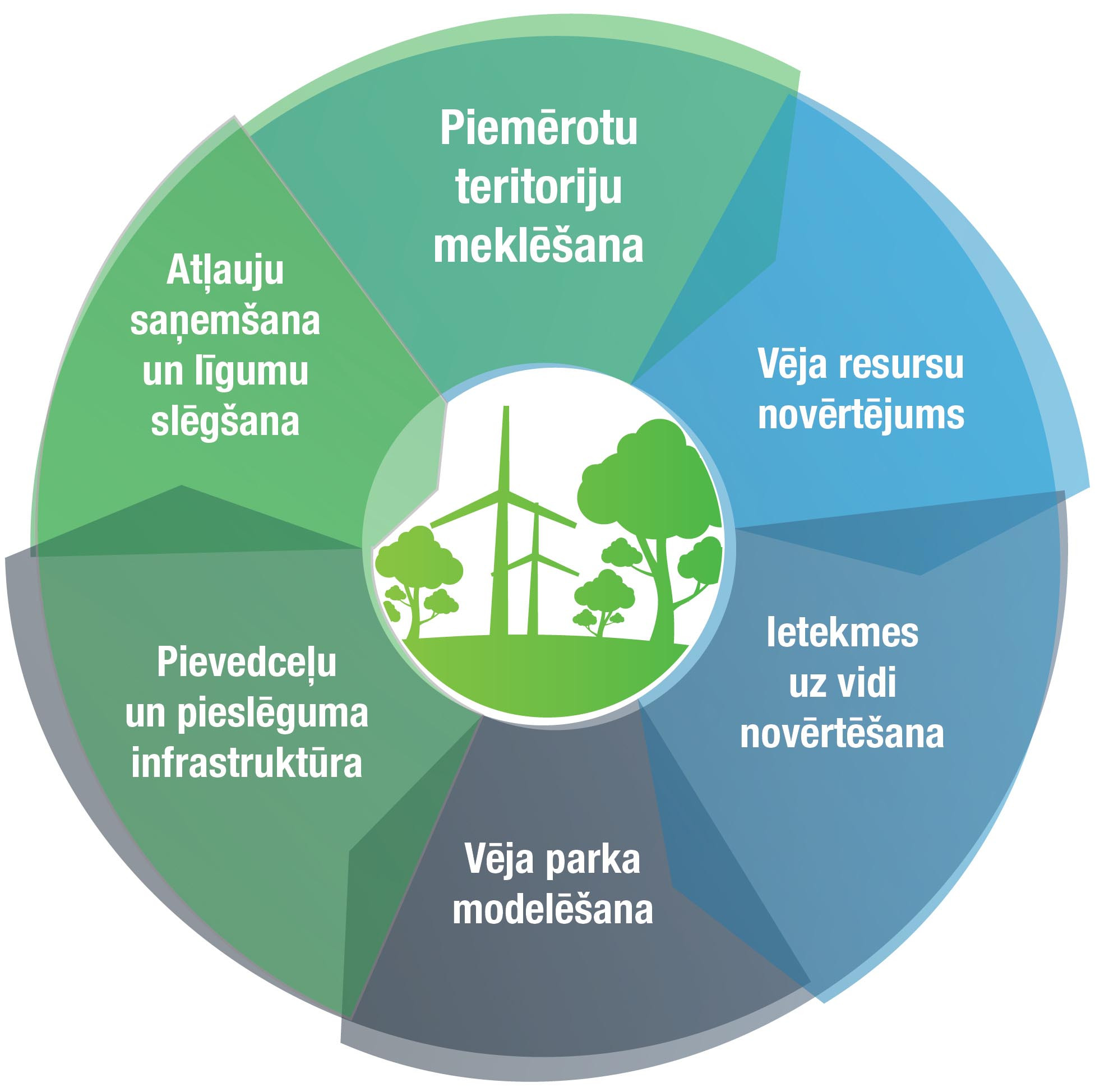 The development of wind power technology provides an opportunity to generate green, zero-emission electricity across all Latvia. This opens up more and more opportunities to choose areas that are particularly well suited for the development of wind farms. Latvenergo specialists are currently analysing various land plots and the potential for creating wind farms in various areas. The selection of suitable areas is a complex process, as it requires a number of factors to already be included in the early stages of research and taken into account with social and environmental responsibility before making a decision.
We are open to cooperation with other wind farm project developers, as well as landowners who would like to develop wind farms on their property. All of those interested are invited to fill in the application form and our specialists will get in touch you.
Construction of wind farms in the sea, or offshore wind farms, in most cases has become both economically viable and technologically feasible, and, even though building offshore wind farms does not affect the daily life of the local communities, several other factors need to be taken into account, such as bird migration, sea ecosystem, fishing areas, etc. This means that the development of offshore wind farms requires extensive preparation work.
The operational strategy of Latvenergo envisages the development of offshore wind farms as well. So far, feasibility studies and preparatory works have been started and cooperation opportunities, laws and regulations, as well as global trends are being evaluated to already commission the first offshore wind farms before 2030.